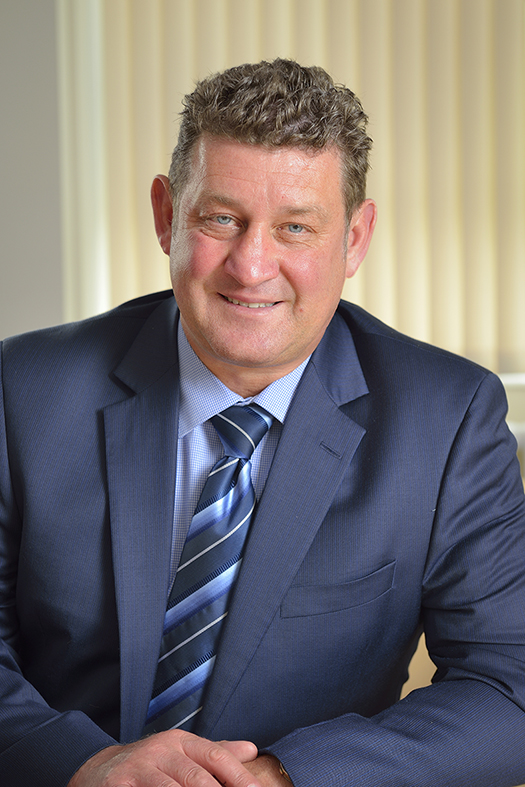 XBS/CME
September 2019
Dear Parent/Carer
I hope that you have all had an enjoyable summer and your child is excited to start a new school year. We welcome back our returning students who have all progressed into a new year group. We also welcome our new Year 7 pupils, and their families, who are joining the Mount Carmel family. I am delighted to report that we were oversubscribed with applications for Year 7 places this year, and we are now almost full in every year group. This is a clear reflection of the progress we are making year on year.
I am also pleased to say that everyone seems to have returned with a positive attitude to all aspects of school and they are all settling in well. The challenge of course is for things to stay that way!
NEW STAFF:
We also warmly welcome the new staff to Mount Carmel and hope that they settle in quickly and enjoy working at Mount Carmel: Mr Paul Dugdale (Deputy Headteacher); Mrs Julie Bancroft (Curriculum Leader for Science); Miss Kate Whittles (Assistant Curriculum Leader for MFL); Mr Craig Goldsmith (Assistant Curriculum Leader for Mathematics); Miss Sophie Robinson (Teacher of English); Miss Kinza Khan (Teacher of Mathematics); Mr Andrew Doskocz (Teacher of Computing); Mrs Susan Peake (Lay Chaplain and TA3 English).
GCSE EXAM RESULTS 2019:
Congratulations to the class of 2019 on their GCSE examination results and our dedicated staff (teaching and support) who have once again, worked so hard to ensure as many pupils as possible have achieved the very best results they could.
Our initial analysis suggests that, regarding the overall key government school performance measures, we have made significant improvements in attainment and progress across the curriculum. Overall the 2019 results are the best results in the last 3 years with a significant number of performance measures now showing a 3-year improving trend.
The number of top grades has increased significantly this summer with 16 grade 9s, 31 grade 8s and 83 grade 7s across a range of subjects. English, maths, languages, performing arts, drama, physical education, religious education and health and social care have all performed strongly, with significant improvements also evident in art, religious education, science and geography.
We are extremely proud that 9 pupils were awarded at least one grade 9 across a variety of subjects including: English literature, maths, science, French, Italian, Polish, history and religious education. Eliza Raza was awarded a grade 9 in a total of 6 subjects and a further 3 grade 8s. This is an exceptional achievement and will place Eliza as one of the highest achievers in 2019 both locally and nationally.
As a school, we are extremely proud of the recent improvements that we have made in all aspects. The 2019 GCSE results very much reflect these improvements and as a school we are confident that we will continue to improve in the future
SUMMER BUILDING WORKS:
Over the summer holiday period we have had a full refurbishment to our kitchen and library, we have also created 3 new classrooms, new offices around the Science prep room and an additional pastoral office. Our nurture room, several classrooms and offices have had improvements with brighter decoration and graphics; bright new lockers have been installed for all Year 7 pupils; a new CCTV system has been installed with 100% coverage around school and we have also installed a new server.
CHAT HEALTH:
ChatHealth is a confidential way that young people can text a School Nurse for any advice and support that they may need. The School Nurses can provide help with a variety of issues including bullying, emotional well-being, sexual health, smoking and general health issues.
A text message can be sent at any time to a dedicated number 07507 330 510, however the School Nurse will only respond between Monday to Friday 9.00am -5.00pm, and they aim to respond within 1 working day.
SHOW MY HOMEWORK:
We are continuing to use Show My Homework which will provide you with a deeper insight to the homework your child receives. This will help your child's organisation, time management and enable them to keep on top of their homework tasks. If you have any questions, please contact Mr Dugdale at school.
UNIFORM & BEHAVIOUR:
Over the past few years I feel that we have significantly improved the standard of uniform across school. I would like to thank you for your support for our zero tolerance approach. If pupils look smart it shows they have pride for themselves and their school. In assemblies this week I will be reminding all pupils about a few things that still concern me and I will be asking Pastoral Leaders and Form Tutors to follow these issues up with individual pupils until they are resolved.
SHIRTS: Shirts must be tucked inside skirts/trousers and the top button must be fastened.
SKIRTS: Skirts must be worn just above or on the knee and not rolled up at the waist;
TROUSERS: trousers must be slate grey conventional tailored trousers – not black and not "skinny fit";
MOBILE PHONES: Please could I remind parents and students that mobile phones should remain in school bags throughout the school day. If the phone is not kept out of sight and a member of staff sees a child using their mobile phone during school hours, it will be confiscated, and parents will have to collect it from the main school office.
MOVEMENT AROUND SCHOOL: Pupils must move around school by walking on the left-hand side and in single file on the stairs. This ensures that all pupils feel safe especially at lesson change over and coming in from outside at the end of break and lunch.
ORGANISATION AND STUDENT PLANNERS: Pupils can ensure they are organised for school each day by getting their bag ready the night before with everything they are going to need the following day. Please can all parents regularly check their child's planner for positive comments or behaviour points and sign the planner on a weekly basis. Pupils need to have their planner with them in school every day.
We make no apologies to having a zero-tolerance approach to these school rules and ask for your full support in these matters.
SCHOOL ATTENDANCE, ABSENCE AND THE LAW:
Regular school attendance is an important part of giving your child the best possible start in life. Talking to your child and their teachers could help solve any difficulties you may have in getting your child to go to school and there are other forms of support available if you still have problems. The law requires parents to make sure their children receive full-time education suitable to their needs. Regarding taking holidays during term time; Government legislation states that requests for holiday leave during term time will not be authorised by the headteacher and could also be subject to a fine. I cannot stress strongly enough how important it is to attend school every day. It makes a massive difference to your child's learning and ensures they achieve their full potential.
OPEN EVENING:
Our Annual Open Evening will take place on Thursday 19 September from 5.30pm to 8.30pm. To enable staff to prepare for this event, school will close at 12.30pm and buses have been ordered for this time. If your child is entitled to free school meals, they will need to pre-order a packed lunch and collect this at break-time. Timings for the day are as follows:
8.45am to 9.10am – morning registration
9.10am to 10.10am – lesson 1
10.10am to 11.00am – lesson 2
11.00am to 11.30am – early lunch
11.30am to 12.30pm – pm session (the second register will close at 12.30pm)
Year 10 and Year 11 pupils will be asked to act as tour guides during the evening and pupils from other year groups will be asked to assist staff in departments. Thank you in advance if your child is involved in any open evening activities and please ensure they are in full, correct uniform and have arrangements in place to get home safely at the end of the evening.
Friday 20 September is an Inset Day and therefore school is closed to all pupils. School re-opens at the usual time on Monday 23 September.
YEAR 7 WELCOME MASS:
This will take place in school on Tuesday 15 October at 2.00pm. This is always a lovely opportunity to welcome our new Year 7 pupils and their families to Mount Carmel. Please can I encourage as many Year 7 parents and family members to come along and support your child, even if you are not a practicing Catholic, have another faith or even if you have no faith.
As always, if you have any queries or concerns, please do not hesitate to contact school. Best wishes to you all for another good school year!
Yours sincerely
Xavier Bowers
HEADTEACHER