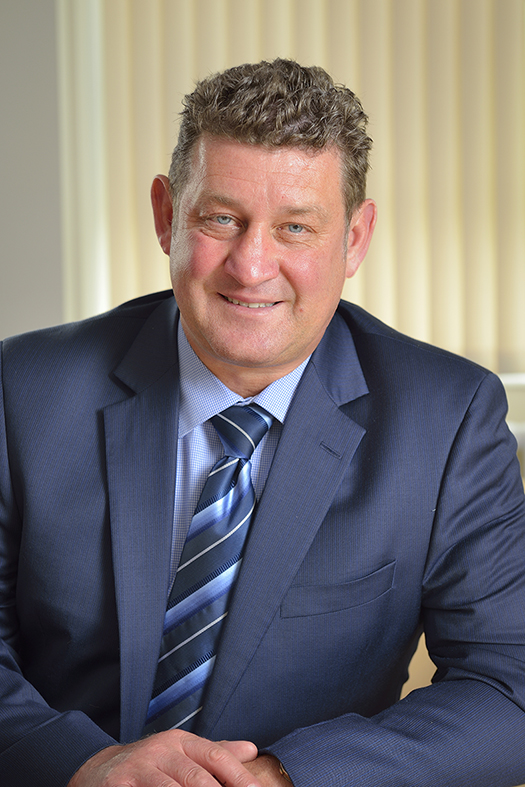 XBS/CME
September 2020
Dear Parent/Carer
We hope that you have all had an enjoyable summer and your child is excited to start a new school year. We welcome back our returning students who have all progressed into a new year group. We also welcome our new Year 7 pupils, and their families, who are joining the Mount Carmel family. We hope they settle quickly into high school and know we are there to support pupils and families in any way we need to do so to make the transition as smooth as possible.
We are pleased to say that, despite the challenging times we are all living in, everyone seems to have returned with a very positive attitude to all aspects of school life and they are all settling in well.
We are also delighted to report that we were significantly oversubscribed with 1st choice applications for Year 7 places this year and as a result now have a waiting list, and we are now almost full in every other year group. We believe that this is a clear reflection of the progress we are making year on year as a school, but also would want to reassure you that we are certainly not complacent about the improvements we have made and know we can do even better in the future.
NEW STAFF:
We also warmly welcome the new staff to Mount Carmel and hope that they settle in quickly: Mr Jack Hambley (Teacher of Maths); Mr Jonathan Murphy (Teacher of History); Mr Sean Noon (Teacher of Geography); Mrs Gillian Hanson (Teacher of Science); Miss Alex Berry (SEN Administrator); Mr Josh Kynaston (ICT Technician).
GCSE EXAM RESULTS 2020:
I would normally give you a flavour of the results in my start of year letter but of course this year is a year we have never seen before and, apart from individual pupil results allowing Y11 to move on to the next stage of their education, there is little value saying much more as an overall set of results. We are really proud of our 2020 Year 11 cohort, but their results were calculated using a centre assessed grade process. I think it was a much fairer process than the proposed government algorithm, but we still have some pupils who have chosen to appeal and re-sit in November.
ADDITIONAL LEARNING SUPPORT (ALS) / GCSE EXAMS 2021:
We now know the adjustments that exam boards have made to the GCSE exams for next summer. Most have been approved by Ofqual but not all. What is clear is that the adjustments are minor and as such current Year 11 pupils have a lot of ground to catch up between now and next summer. We are yet to hear if the exams will start a bit later than normal. What we are doing is starting after school 'Additional Learning Support' (ALS) much earlier than we would normally do at the end of September. Mr Georgy will be shortly sending details to Year 11 pupils and their parents about which nights after school we need pupils to stay behind for catch-up ALS sessions. I cannot tell you how important it is that we have 100% support from all Year 11 pupils and parents.
SUMMER BUILDING WORKS:
Once again, we have completed summer works to improve the facilities and resources at school. During the summer holiday period we have had a refurbishment and extension of our dining facilities, creating extra space for pupils to sit together and enjoy their break and lunchtimes which has proved very popular. We have also updated the sound and lighting system in the school hall, upgraded the computer suite in the school library, created a new SEN suite of rooms and installed bright new lockers for all Year 7 pupils. The exterior school signage has also been updated. Many of the tradesman are local, some are parents and even former pupils have once again done a great job. Many thanks to all concerned!

SHOW MY HOMEWORK AND ONLINE LEARNING:
We are continuing to use Show My Homework which will provide you with a deeper insight to the homework your child receives. This will help your child's organisation, time management and enable them to keep on top of their homework tasks. If you have any questions, please contact Mr Dugdale at school.
In the event of schools facing another lockdown situation it is increasingly clear that online learning will be the way forward. All pupils have been receiving top-up guidance and training sessions over the last week in order to ensure that, should a lockdown situation occur, they are prepared and confident to access lessons online and continue with their learning from home.
PE LESSONS:
Practical PE lessons will resume from Monday 21 September. On days when pupils are timetabled to have a PE lesson, they need to arrive at school in their full PE kit and they will remain in their PE kit all day. On days when the weather is poor, pupils can wear tracksuit pants/joggers over their PE kit to ensure they stay warm.
COVID-10 UPDATES:
From the start of term our priority has been getting pupils into school and ensuring that our risk assessments and policies are robust. We are now able to start moving forwards and I am pleased to report that from Monday 21 September pupils will be taught science, DT, art, music, drama, PE and food lessons in specialist classrooms. More toilets are being brought on to the school site over the weekend meaning that pupils can access outdoor areas at break times and lunchtimes without any risk of cross-contamination of year group bubbles.
NUT ALLERGY:
A member of our school community has a severe airborne nut allergy and, in order to avoid a life-threatening situation, we are a 'nut-free' school. This allergic reaction (anaphylactic shock) can occur through ingestion of nut products and breathing nuts in the air. We thank you for your support in reducing the risk by taking the following steps:
• Please do not allow your child to bring any food items into school containing nuts.
• Please do not prepare packed lunches for your child which contain nuts and/or nut products.
UNIFORM & BEHAVIOUR:
Over the past few years we have significantly improved the standard of uniform across school. I would like to thank you for your support for our zero-tolerance approach. If pupils look smart it shows they have pride in themselves and their school. In assemblies this week I will be reminding all pupils of the importance of looking smart and the following key points regarding uniform standards:
1. Shirts: Shirts must be tucked inside skirts/trousers and the top button must be fastened.
2. Skirts: Skirts must be worn just above or on the knee and not rolled over at the waist.
3. Trousers: Trousers must be slate grey conventional tailored trousers – not black and not "skinny fit".
4. Facial Hair, Jewellery and Mobile Phones: Earlier this year we consulted parents, pupils, staff and governors regarding these aspects of school life. We had over 500 replies to this consultation, a tremendous response and I would like to thank you for this. On reviewing these replies, the rules regarding facial hair, jewellery and mobile phones will be:
• Jewellery, the current rule of one pair of plain stud earrings for all pupils will remain. No other items of jewellery are allowed.
• Mobile Phones - the current rule will remain. Phones are allowed to be used up to 8.45am and then must remain turned off and hidden from view at all times until 3.00pm
• Facial Hair - from September 2020, all pupils will be able to keep facial hair. The facial hair must be kept neat and tidy and free from extremes of style such as lines.
Pupils not conforming to these school rules will be placed in the Reflect Room until the issue is resolved.
5. Organisation: Pupils can ensure they are organised for school each day by getting their bag ready the night before with everything they are going to need the following day.
OPEN EVENING:
Our Annual Open Evening will take place on Thursday 17 September at 6.00pm. This year will be very different to previous years in that it will be a 'virtual' Open Evening. Join us Live on Facebook or YouTube!
Friday 18 September is an Inset Day and therefore school is closed to all pupils. School re-opens at the usual time on Monday 21 September.
I would like to thank parents and carers for the support they have shown during what has been a very difficult journey to navigate over the past few months. The ever-changing guidance from the government coupled with mixed messages from the press have not made the start of the school year an easy one. Many parents have contacted school with very positive messages of support, and thanks, and are fully supportive of the efforts that we are making, ensuring their children follow the advice and guidance.
Unfortunately, some comments have been made on social media sites that are ill-informed. We feel the energy and time spent composing these posts would be better channelled towards ensuring our young people are supported to deal with the complexity of issues arisen by the pandemic.
Let's all work together to ensure our primary concern continues to be the mental health and welfare of all young people in our care during these difficult times. We have always, and will continue to, follow advice from Public Health England. When a positive case of COVID-19 is confirmed for a pupil, staff need to conduct an internal 'track and trace' investigation, ensuring that seating plans and friendship groups are analysed to identify exactly which pupils have been in close contact with the affected pupil. This process does take time and therefore we need to ensure the whole 'bubble' remain at home for 24 hours.
If your child is asked to stay at home in isolation for 14 days, it is crucial that they do self-isolate and do not mix with other pupils in the local community. Pupils should not be playing outside with their friends; I appreciate this is not an easy ask, and most families do remain vigilant, but unless everyone follows the rules the virus will continue to spread.
As always, if you have any queries or concerns, please do not hesitate to contact school.
Yours sincerely
Mr Bowers,
Headteacher